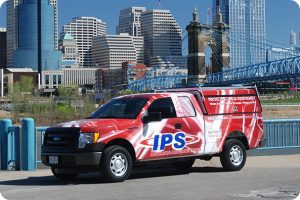 IPS recently put pen to paper surrounding our thoughts on our Core Ideology. These are pretty much the same things we've been doing the past 22 years, but as our company continues to grow, we wanted to make things official. We've outlined our Purpose, Core Values, and Mission so our team members, vendors, and customers know what to expect when they work with us. But what exactly do these things mean?
PURPOSE
The first constant in Core Ideology is Purpose – the fundamental reason for being in business. Although purpose does not change, it does inspire growth. At IPS, our purpose is to provide safe and secure environments so that you can focus on what is important to you.
CORE VALUES
The second unwavering component of Core Ideology is Core Values. These are the 3-5 values that define what we stand for and act as our north star. If we use them to guide our decisions, we cannot go wrong. The five core values we have identified are:
Integrity: It is never wrong to do the right thing.
Teamwork: We can achieve greater goals as a whole than as individuals.
Service: Consistently do whatever it takes to exceed expectations.
Knowledge: Challenge yourself with lifelong learning.
Balance: Work hard, play hard.
MISSION
The portion of our Core Ideology that can change is the mission or the WHAT we do. The mission can evolve as the company grows and the market changes. Currently the mission of IPS is to be dedicated to creating peace of mind wherever you live, work, and play through customized, innovative life safety and security solutions.  
For those who have worked with us since the beginning, none of the above should be a surprise. But for those that are new, we hope our Core Ideology gives you an understanding of who we are, what we can do for you, and how we'll do it: where you live, where you work, and where you play. To learn more about us or see how we can help your business, please contact us.