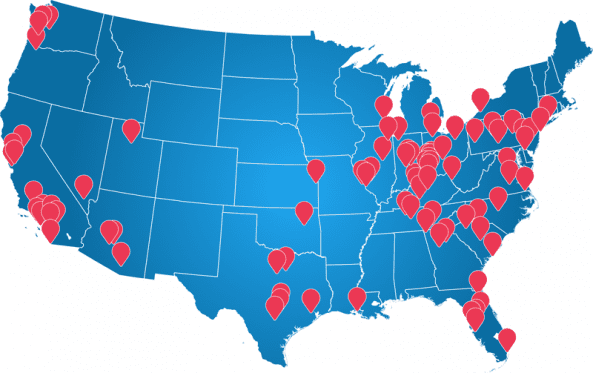 Our National Accounts team leverages a vast partner network to bring the best resource to any project. The "Best Partner Forward" ensures each project gets the most qualified attention possible. Our specialized team of service management, sales, project management, project supervision, and technical resources are creative, collaborative, and experienced in crafting the right approach for each customer. Past projects have included Fire Alarm, Access Control, Surveillance, Turnstiles, Intercom, Preventative
Maintenance, Monitoring, and Multi-Year Service Agreements.
To date, our National Accounts team has:
-Performed 400+ projects and 1600+ service calls in 32 states.
-Covered all four time zones and offered solutions from Boston to San Diego, Miami to Seattle.
-Managed projects ranging from a couple hundred dollars to nearly two million dollars in value.
-Installed or serviced thousands of card readers and cameras, tens of thousands of security devices, petabits of video storage, and well over two million feet of cabling.
Contact the IPS National Accounts Division: