Ensuring protection where you live, where you work, and where you play starts with the proper monitoring services.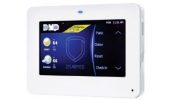 IPS can provide you with round-the clock UL-Listed central station monitoring for any of these systems. We partner with EMERgency24 (EM24) to bring state-of-the-art monitoring services to our customers. All of our monitoring accounts can take advantage of free services like a mobile app and two-way texting. There is also a browser-based application for any desktop users. 
New Code-Compliant Solutions
Change continues to happen at a rapid pace as new cellular technology for transmitting signals to central stations continue to come to the marketplace. At the same time, many states have updated building and fire codes for new construction. As of December 15, 2017, the State of Ohio recognized the 2016 edition of NFPA 72, National Fire Alarm and Signaling Code. This version of the code has numerous new requirements for fire alarm systems, and cellular technology complies with these requirements. 
Cellular Transmission Equals Savings
With new Sole Path Cellular Technology, you can eliminate costly phone lines saving up to $1,200 or more per year. Many customers save up to 50% on their monitoring expense by utilizing the new technology. Cellular monitoring services we commonly work with include Telguard, Securecom from DMP, and Starlink from NAPCO. Our expert staff can make sense of all the code complexities and help you determine which of our UL-Listed solutions best meet your needs and budget.
Making Changes to Current Monitoring Accounts
Current monitoring customers can reach out to us at monitoring@integratedprotection.com to submit call list changes, request activity reports, and get help with any other monitoring-related issues. We can also be reached via phone at 1-888-265-1211. Please have your monitoring account number or customer number readily available when you contact us. Monitoring requests are processed during normal business hours, Monday-Friday.