If your facility has an area that needs to be protected from fire but can't get wet, we offer advanced waterless solutions. Chemical agents can provide safe fire extinguishing capabilities for rooms that contain expensive investments- electronic equipment, artwork, rare books, or other critical assets that would be ruined by water. Our suppression fire protection systems are effective and easy to use… and safe for people, key assets, facilities, and the environment.
The main suppression lines we work with at IPS are Fike, VESDA by Xtralis, and Retrotec.
Peace-of-Mind System Reliability
We can provide the testing and inspection services required by law to keep your system working and code compliant for any special hazard suppression system.
Outdated Halon System Replacement Capabilities
We have agents that can directly replace Halon with minimal system modifications.
We offer LEED certified products and earth-friendly options that include zero ozone depletion, Ozone Depletion Potential (ODP) and the lowest Global Warming Potential (GWP).
To simplify operation, control panels can interface with and control building / data center equipment.
Get everything you need with one call. Our single-source capabilities include in-house engineering and design; certified, licensed and experienced technicians; customized turnkey solutions; room integrity fan testing; system installation; and test, inspection and service.
Examples of Spaces Suppression Systems Can Protect
Server Rooms
IT Closets
Lab Rooms
X-Ray/MRI/CT Scanner Rooms
Rare Artifact Displays
Telecom Rooms
Document Storage

Vaults
Suppression Agents and Clean Agents to Meet Nearly Every Application:
CO2
Ecaro 25
FE-25
FM-200
Foam Fire Suppression
Industrial Dry Chemical
Inert Gas
Water Mist
3M Novec 1230
Our special hazard and suppression partners include Fike, Retrotec, and VESDA by Xtralis.
Customized Turnkey Systems Can Include These Detection and Controls:
Addressable and conventional control panels
Smoke detection and early warning smoke detection
Heat detection including linear heat detection
Flame detection
Manual stations, abort stations
Key-switch service disconnects
Damper control
Equipment shutdown
VESDA systems are often deployed in the same critical spaces that suppression systems protect. VESDA focuses on active smoke detection rather than passive. A traditional smoke detector is a passive smoke detection method, waiting for smoke to come to it, whereas a VESDA unit is constantly taking in air and sampling it for smoke. Because of this, VESDAs can alert you to the presence of smoke long before a traditional smoke detector could. VESDAs can be used for either strictly providing an early warning to the presence of smoke, or they can be used to trip a suppression system.
Room Integrity Fan Testing
In order for a clean agent suppression system to work correctly, there has to be an appropriate balance of gaseous agent and oxygen in the room the agent is protecting. That is why room integrity fan testing is an important part of any suppression system installation. Rooms must be air-tight enough to maintain the appropriate gas levels to keep combustion at bay for a certain amount of time, usually referred to as a minimum hold time.
A room integrity test looks for two things:
Pressure: is there enough structural integrity in the room when gases are released or is venting required?
Leakage: no room will ever be sealed perfectly. The test looks for a combination of the room's air-tightness and the design of the suppression system to maintain 85 percent of the adjusted minimum design concentration over the minimum hold time, usually 10 minutes or enough time for trained site personnel to respond to the incident.
It is important to remember you must also maintain your room's integrity after system installation. Any modifications to the room's contents or structure can impact the performance of a clean agent suppression system. Best practice is to perform additional fan testing after any changes are made to the room the agent is protecting.
More detailed information from the National Fire Protection Association (NFPA) on room integrity fan testing can be found here.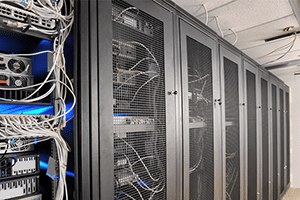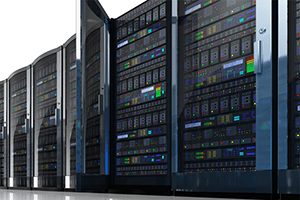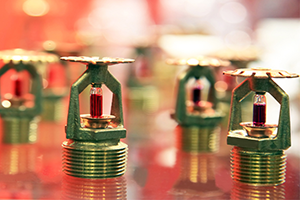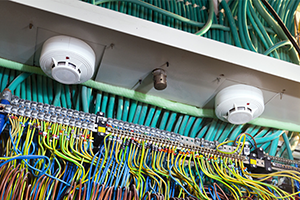 Addressable and conventional control panels
Smoke detection and early warning smoke detection
Heat detection including linear heat detection
Flame detection
Manual stations, abort stations
Key-switch service disconnects
Damper control
Equipment shutdown